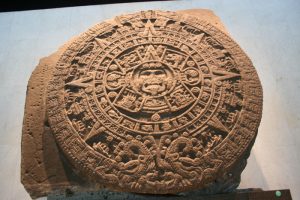 Can you believe we're well over halfway through 2015? It's amazing me how quickly things move. In just a few months, you'll start to see a lot of articles full of end-of-year financial advice. That December 31 deadline is always a powerful motivator — not to mention it makes for good headlines!
But you shouldn't wait until the end of the year to get your finances in order. If you can find just one thing to improve right now, take action!
Here are a few things I've done that might inspire you to do the same:
Add to an HSA
A health savings account, or HSA, is a powerful tool that many people don't know much about. If you have a qualifying high-deductible health plan, you can make tax-deductible contributions to an HSA, much like you do with a 401(k). The money also grows tax-free within the account and can be withdrawn tax-free for medical expenses. That's a triple tax break you won't find almost anywhere else!
As it turns out, an HSA can also serve as a fantastic retirement account, if you manage it correctly. That triple tax break is too good to ignore, and with the right provider, you can invest the money just like you would within an IRA. So I recently maxed out my HSA contribution for 2015, putting $3,350 into my account and investing it in low-cost Vanguard index funds. (The maximum contribution for individuals is $3,350 in 2015; for families, it's $6,650).
Make a video for homeowners insurance
I encourage my clients to create a video record of their belongings, which serves two purposes if something were to happen to their home:
It documents their personal possessions for insurance purposes, which increases their chances of getting fully reimbursed.
It make it easier for them to re-create the home they love.
I recently realized, however, that I hadn't taken my own advice. So I got out the video camera (phone), and took a slow stroll through my house.
It was especially important to me to document my dearest possession, a 16-volume pictorial history of the Civil War my grandfather gave me years ago. You could burn the rest of my stuff, and I might not care. But I wanted to be absolutely sure that I had this on record.
Max out a Roth IRA
Finally, I went ahead and maxed out my Roth IRA for 2015 with a $5,500 contribution, ensuring that I'll have a little more money to tap tax-free years down the road when I'm ready to retire.
I still haven't met my goal of opening a Roth Solo 401(k) through my business, but nobody's perfect! That is in the works for early 2016.
Waiting until the last minute to handle financial responsibilities creates a lot of stress as we rush to get things done before the calendar turns over. Take these or other positive steps to improve your finances sooner rather than later this year.
This post first appeared on Nasdaq.
This article originally appeared on NerdWallet