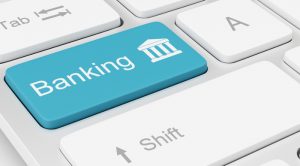 Your bank is the hub of your financial life. It's where your paycheck is deposited. It's where bills are paid. It's where savings are directed to other accounts. And it's where you work towards some of your most important near-term financial goals like building an emergency fund and saving for a down payment.
Given its importance, don't you owe it to yourself to find a good bank? One that makes it easy to manage your financial life? One that not only doesn't charge you ridiculous fees, but maybe even helps you grow your money too?
I think you do. Here's how to find one.
What Makes a Bank Good?
First, let's take a step back and talk about the qualities you should look for in a bank. Here are some of the things I consider when helping my clients choose the right bank for them:
Fees – Maintenance fees. Out-of-network ATM fees. Overdraft fees. Most fees are easily avoidable these days if you know where to look.
Requirements – Some banks require you to keep a certain balance in your account or make a certain number of transactions each month in order to avoid paying a fee.
Interest Rate – The more you earn, the quicker you can reach your goals. We'll get into this in more detail below.
Online and App Capability – Most day-to-day banking is now done online or on your phone. Having a good user experience in both places is a must.
How Much is a Good Bank Worth?
Switching banks can be a hassle, so it's worth asking whether it's really worth it. How much money could you save by switching to a good bank?
Every situation is different, but let's say that you have $100,000 saved up for a down payment and you're just waiting for the right time to buy. If your bank charges a $12 monthly maintenance fee and pays a meager 0.01% in interest, you'll actually LOSE money keeping it in a savings account. After two years, your $100,000 would turn into $99,732.
If instead you kept that money in a good bank that pays 1% interest with no fees, you'd wind up with $102,019. That's an extra $2,287 that could be used for your down payment, or maybe for some furniture and decorations for your new house.
And even if you don't have that much to save now, do you really want to waste $12 every single month, plus the lost interest, just because the one-time effort of switching is a hassle?
The bottom line is that there's real money at stake. Money that could be used on you and your family instead of being donated to a big bank's profit margin.
Where Are the Good Banks?
Of course, the big question now is where to find these good banks. Who's paying all of that interest without any fees?
You almost certainly won't find these deals with the big traditional banks, but there are two good places to look.
The first is online. There are a number of banks that now operate either exclusively or primarily online and these banks tend to have much lower fees and pay much better interest. Nerdwallet has a few tools to help you find the best bank for your needs.
You can also look at local credit unions. Credit unions are essentially member-owned banks that pass their profits on to their customers, meaning you typically get better deals. The NCUA has a credit union locator tool that can help you find one in your area.
You Deserve a Better Bank
Given that you probably interact with your bank more than any other financial institution, you deserve to work with one that treats you right and rewards you for using them.
I hope the tools above help you find one that works for you.
Image from https://letstalkpayments.com/rebooting-banking-using-digital-platforms-to-reduce-fraud-and-risk/